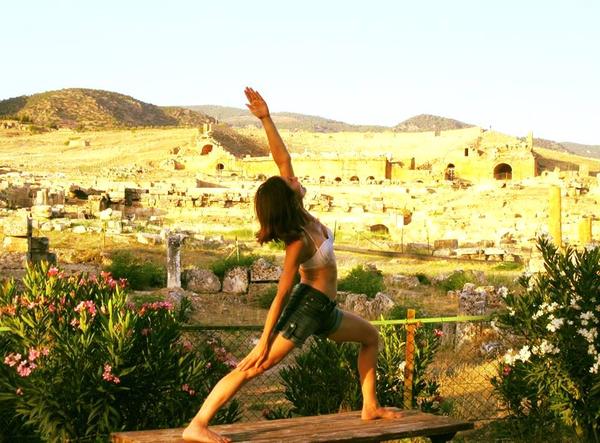 My range of teaching is suitable for complete beginners, students that practice regularly, intermediate, and advanced yoga practitioners.
No matter your situation, your ability, age, if you have injuries or restrictions of any kind, even if you think you are too stiff. It is all possible if you are able and willing.
My lessons include deep relaxation, meditation, breath work and pranayama, postures and an asana sequence that will create strength, stability, and flexibility. Looking forward to hearing from you.
Knowing your limitations, strengths and areas that need attention is sometimes unknown therefore requires at teacher. Having a regular, consistent practice is the key to your progress and experiencing the deep profound benefits. Either at home or at a yoga Shala or with privates. Being under the guidance of a teacher you trust and who knows you and supports you is a gift to your yoga journey.
I started my yoga journey with meditation classes at Sunnataram monastery in Bundanoon in 1993. I also began attending Okido yoga classes at the same time for the physical and mental benefits. The 6 months I had in Bundanoon learning meditation with the Thai Buddhist monks was life changing. I literally become transformed from the inside out. I experienced many weekend silent retreats, Dhamma talks and meditation days. This experience was the foundation of learning about mindfulness, sitting in my body, becoming calm, still and grounded with my mind and breath. I also learnt how to focus my mind in a deep concentrated way. I really appreciate that I learnt these practices at a young age as they brought about many profound benefits. I was excited to learn more and went on to study a diploma in Hatha yoga teaching and yoga philosophy in 2005. And started teaching in 2006. Before I qualified as a adult yoga teacher I studied yoga teacher training for children and began teaching children in 2003.
I have experienced many Vipassana meditation noble silent retreats to deepen my experience and knowledge.
I have followed and practiced under some well-known yoga teachers within Australia and internationally since 1993 and attended countless retreats and workshops in N.S.W and overseas. Today I continue practising Ashtanga yoga with my main teacher Eileen Hall.
Home practice can be a blend of meditation, pranayama, asana and deep relaxation. This is what makes the difference and always fascinating to come back to your mat to discover more about yourself and to be present to where you are at in a non -judgemental way.